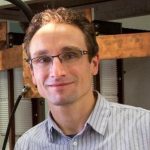 We are working on a research data infrastructure for plasma technology and plasma medicine. Our goal is to prepare and centrally store data from research for subsequent use, e.g. in the context of data-driven research. To achieve this, we operate the INPTDAT data platform (https://www.inptdat.de) and are continuously developing it.
For semantic networking, quality assurance and certification of data and metadata, we are working together with FIZ Karlsruhe – Leibniz Institute for Information Infrastructure GmbH and the Hamburg University of Applied Sciences on a knowledge graph and blockchain applications for plasma technology.
Research interests within Ai For Life
Arbeitsgruppe Dr. Markus Becker
Leibniz-Institut für Plasmaforschung und Technologie e.V.